URVE Board A72
Designed for special tasks in transport and industry
Stworzony do zadań specjalnych w transporcie i przemyśle

Multiple platform
Multi-platformowość

Compatibility
Kompatybilność

Reliability
Niezawodność

Modularity
Modułowość
Interface and Components
Interfejs i komponenty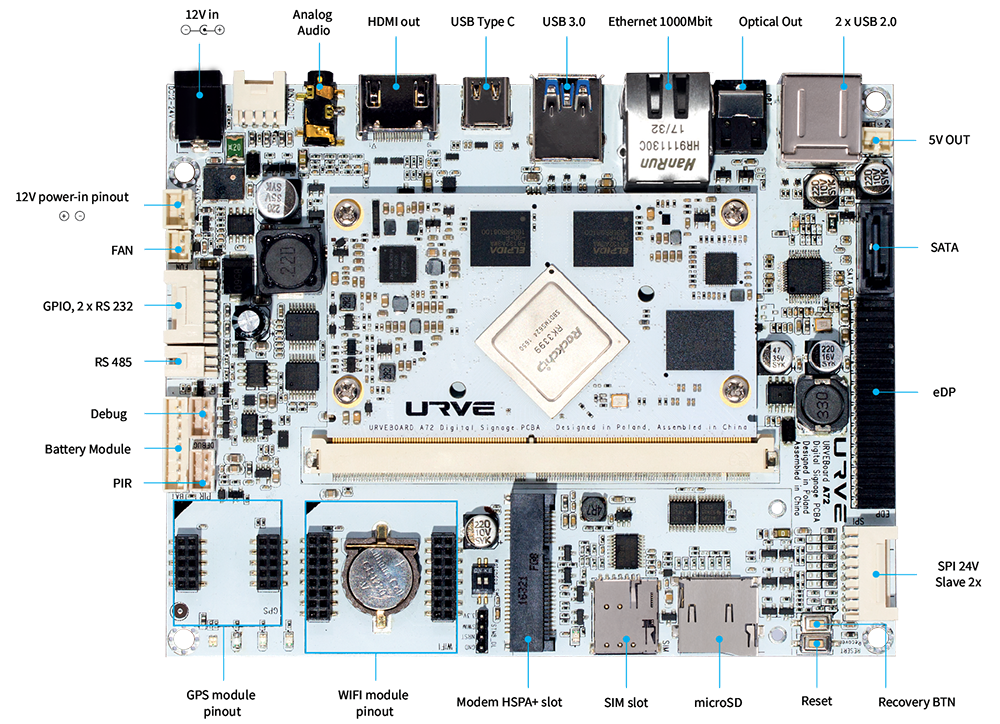 Additional modules
Expand your URVE Board A72 to gain unique possibilities
Dodatkowe moduły
Rozbuduj swój URVE Board A72 o dodatkowe moduły, które zapewnią unikalne możliwości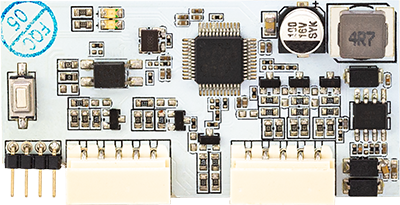 2xSPI module
Moduł 2xSPI

2xSPI, CAN, 24 dry contacts module
Moduł 2xSPI, CAN, 24 styki bezpotencjałowe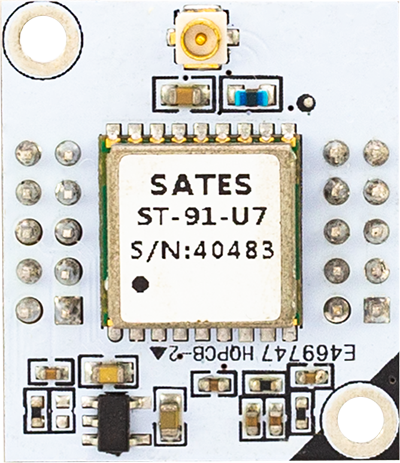 GPS module
Moduł GPS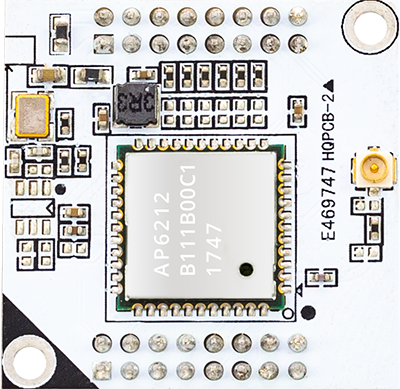 WiFi module
Moduł WiFi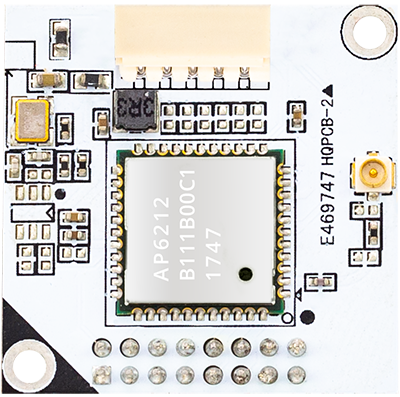 RS-485 module
Moduł RS-485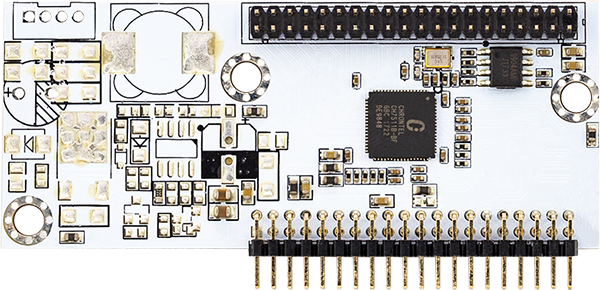 eDP -> LVDS module
Moduł eDP -> LVDS
Coreboard A72
Definicja pinów
(158 pinów) Tył      Przód (156 pinów)
Pin Definition
(158 pin) Back      Front (156 pin)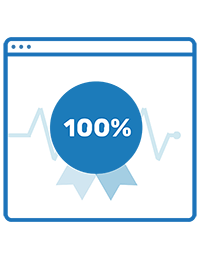 Zaprojektowane do odtwarzania 24h/dobę
Mocne platformy multimedialne
Zaprojektowane w całości do odtwarzania 24h na dobę 365 dni w roku
Designed for 24/h playback
Powerful multimedia hardware platforms
Designed from the scratch for 24h/365 playback
Compare URVEBoards
Choose to your own needs
A17

A72

A18 Pro

A18i

A7

Processor
RK3288
RK3399
RK3288
RK3288K
A40i
RAM
2GB DDR3
2GB DDR3
2GB DDR3
2GB DDR3
512MB DDR3
SSD
8GB eMMC
8GB eMMC
8GB eMMC
8GB eMMC
4GB eMMC
Operating system
Power supply
12V
12V (9~36V)
12V
12V
5V
Video output
HDMI,
Dual LVDS
HDMI,
eDP
HDMI,
Dual LVDS,
RGB LCD
HDMI,
Dual LVDS,
RGB LCD
HDMI,
Dual LVDS,
RGB LCD
USB
2x USB 2.0 typ A,
1x microUSB
2x USB 2.0 typ A,
1x USB 3.0 typ A,
1x USB C
2x USB 2.0 typ A,
1x microUSB
2x USB 2.0 typ A,
1x microUSB
4x USB 2.0 typ A,
1x microUSB
microSD
PoE
Wake on LAN
Audio minijack
HSPA+

Module

Module

Module

Module

GPS

Module

Module

Module

WiFi and Bluetooth

Module

Module

Module

External HDD / SSD

M.2 SATA

M.2 SATA

SPI

Built-in + 2 Module

Module

Module

Hardware Watchdog

Based on a microcontroller

System watchdog
Designed for 24/7/365 playback
How URVE Platform works?
Windows, Linux, Android. Nawet Smart TV.
Zaprojektowaliśmy wszystko do odtwarzania 24h na dobę
Windows, Linux, Android. Smart TV too.
Designed from the scratch for 24h/365 playback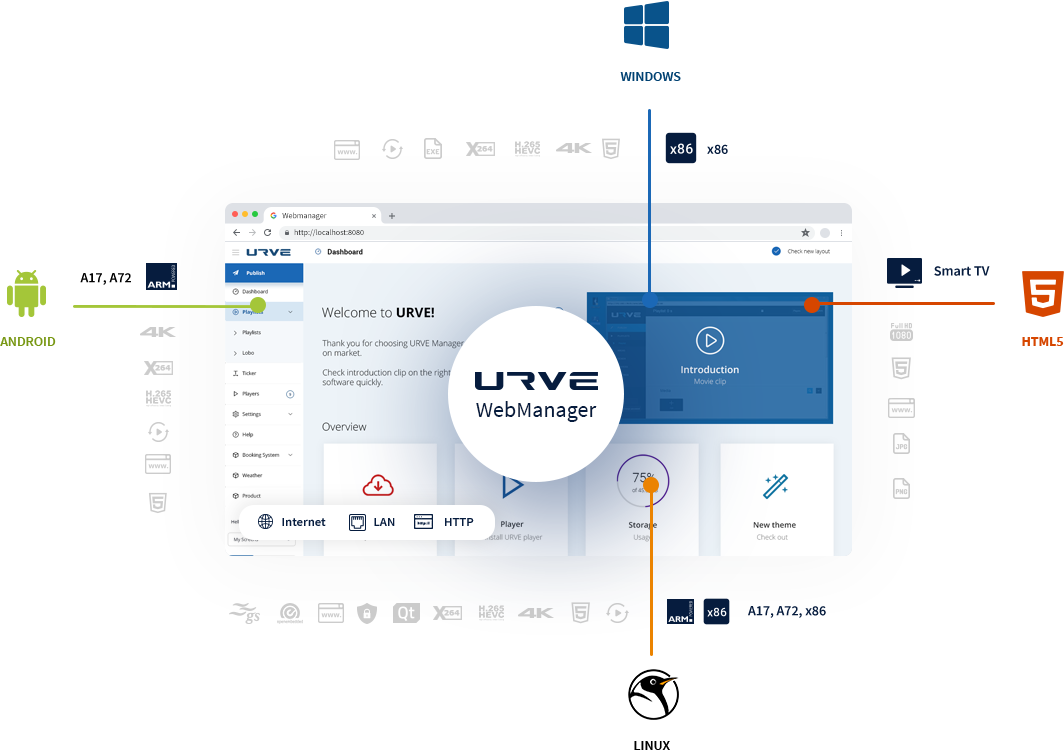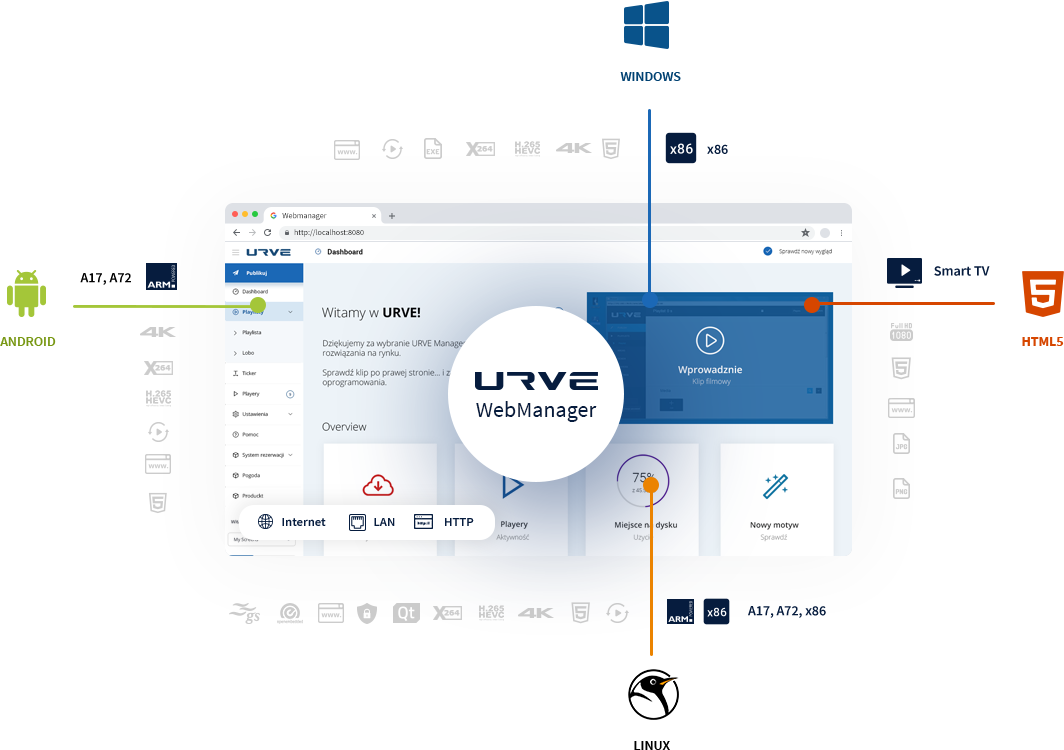 Oni nam zaufali
Ponad 10 lat doświadczenia w branży zdalnego zarządzania ekranami i ponad 600 szczęśliwych klientów URVE, oto kilku z nich.
They trusted us
More than 10 years in Digital Signage sector and more than 600 happy URVE customers, here are some of them.
Nasz zespół
Jesteśmy doświadczonym zespołem programistów, artystów i konstruktorów.
Budujemy urządzenia i dedykowane im oprogramowanie i mamy setki partnerów i klientów.
Wspieramy ich w kraju i na świecie, zarówno we wdrożeniach URVE jak i jego użytkownaniu.
Our team
We are experienced team of programmers, artists and constructors.
We manufacture hardware and tailored software and we have hundreds of partners and customers.
We support them across all the European countries in URVE deployments.