Wyświetlaj co tylko chcesz na Twoich ekranach. URVE troszczy się o wszystko.
System zarządzania treściami na ekranach




Kompletne rozwiązanie przeznaczone do wyświetlania informacji oraz statusu zajętości sal.

System rezerwacji sal

Sale spotkań i konferencyjne

Show what you want on your displays. URVE take cares of everything.
Display Content Management




Complete solution for displaying information and free/busy rooms status messages.
Booking System

Meeting & Conference Room

Dlaczego URVE?
To pasja napędza rozwój naszych technologii
Ponad 10 lat doświadczenia w branży Digital Signage, chętnie się nim dzielimy
Why URVE?
URVE is powered by our passion
More than ten years experience in Digital Signage, we share it generously
Webmanager – Jeden, by wszystkimi rządzić
Zarządzaj ekranami, edytuj playlisty i treści HTML5 w łatwy sposób.
Nasz serwer możesz instalować na każdym Windows i działa z każdej przeglądarki
Webmanager – One to rule them all
Manage displays, edit playlists and HTML5 content easily.
Our server can be installed on any Windows and works smoothly from webrowser.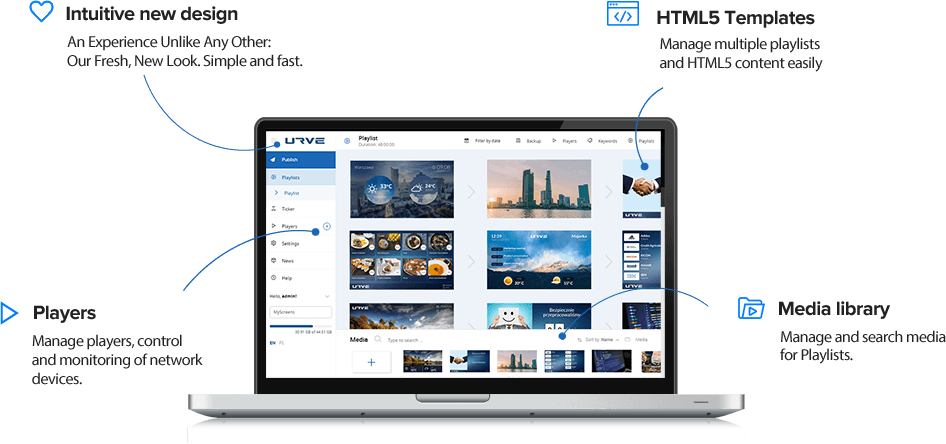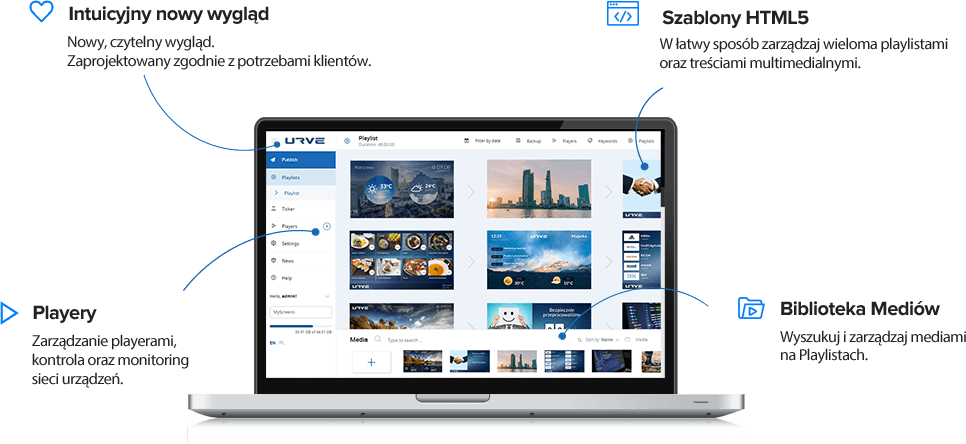 Rozwiązania dla zdalnego zarządzania ekranami
Windows, Linux, Android. Nawet Smart TV.
Zaprojektowaliśmy wszystko do odtwarzania 24h na dobę
Solutions for remote screen management
Windows, Linux, Android. Smart TV too.
Designed from scratch for 24h/365 playback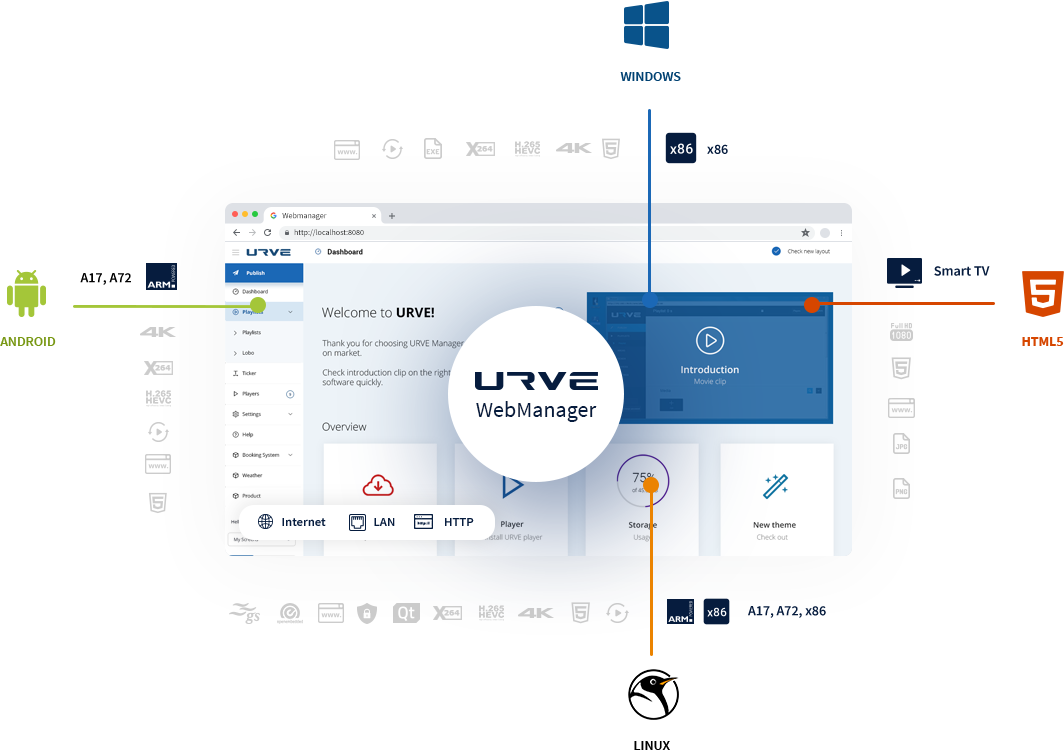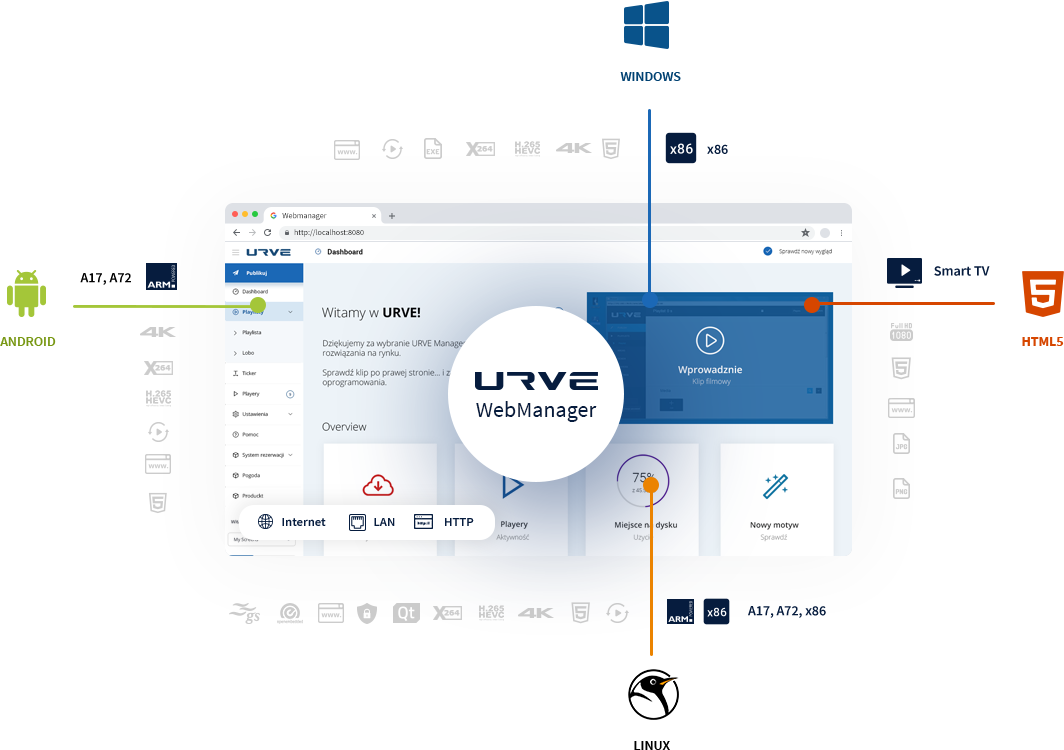 Rozwiązania Digital Signage
Zobacz nasze najciekawsze produkty.
Digital Signage solutions
Have a look on our most interesting products.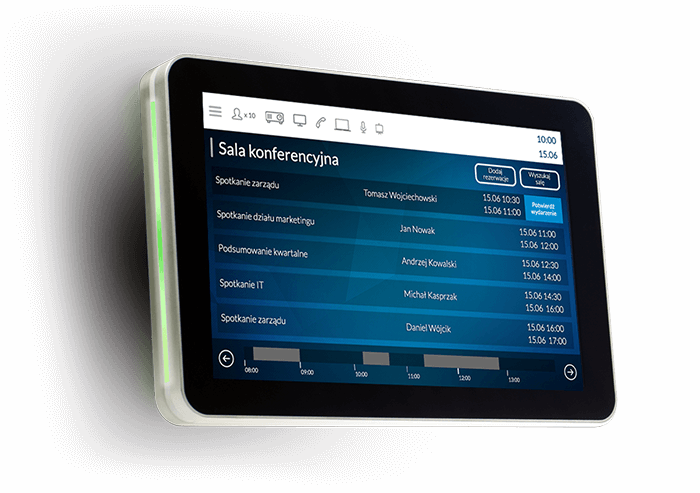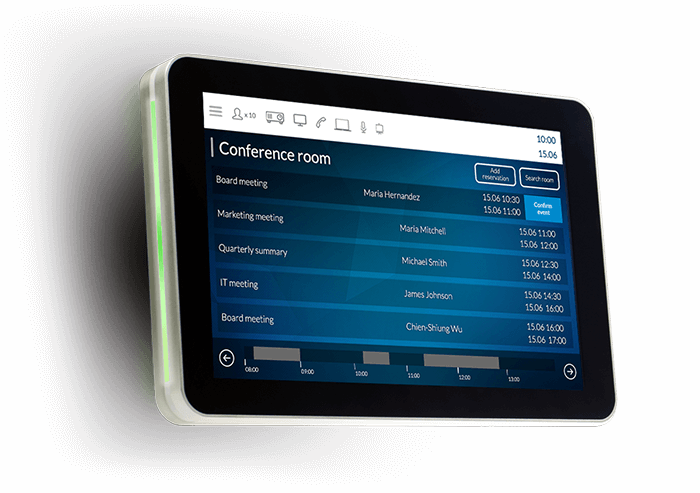 Najwyższej jakości
10 calowy ekran dotykowy
z Systemem Rezerwacji Sal
Highest quality 10″
touchpanel with
Room Booking System

Odtwarzacze Digital Signage
Oparte o Windows, Android i Linuxa.
Zaprojektowane do odtwarzania 24h na dobę
Digital Signage Media players
Windows, Android and Linux based,
designed from the scratch for 24h/365 playback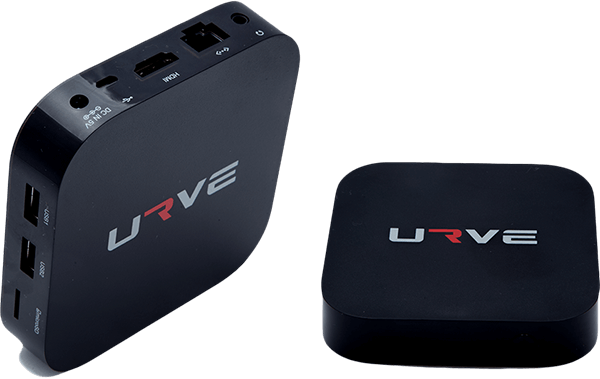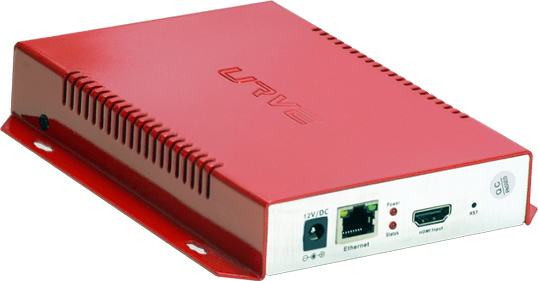 Serwer Strumienia H.264
Przechwyć sygnał HDMI i odtwarzaj go po drugiej stronie kabla Ethernet dzięki URVE. Jest kompatybilny z HDCP!
H.264 Stream Server
Capture HDMI signal and play it all over the network with URVE. It's HDCP compatible!
Zestaw prezentacyjny
Rób perfekcyjne prezentacje sprzedażowe z LOBO, playerem, pięknymi treściami i serwerem dostępnym przez WiFi. To się samo sprzedaje.
Presentation kit
Make perfect sales presentations with LOBO, Player, Beautiful content, with WiFi Server. It sells itself.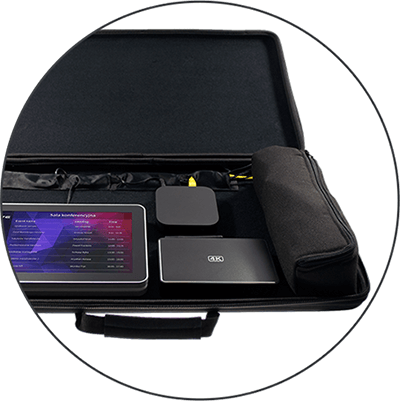 Oni nam zaufali
Ponad 10 lat doświadczenia w branży zdalnego zarządzania ekranami i ponad 600 szczęśliwych klientów URVE, oto kilku z nich.
They trusted us
More than 10 years in Digital Signage sector and more than 600 happy URVE customers, here are some of them.
Nasz zespół
Jesteśmy doświadczonym zespołem programistów, artystów i konstruktorów.
Budujemy urządzenia i dedykowane im oprogramowanie i mamy setki partnerów i klientów.
Wspieramy ich w kraju i na świecie, zarówno we wdrożeniach URVE jak i jego użytkownaniu.
Our team
We are experienced team of programmers, artists and constructors.
We manufacture hardware and tailored software and we have hundreds of partners and customers.
We support them across all the European countries in URVE deployments.