Why URVE?
URVE is powered by our passion
More than ten years experience in Digital Signage, we share it generously
One to rule them all
Manage displays, edit playlists and HTML5 content easily. Our server can be installed on any Windows and works smoothly from webrowser.
Solutions for remote screen management
Windows, Linux, Android. Smart TV too.
Designed from scratch for 24h/365 playback
Highest quality 10″ touchpanel with Room Booking System
Support for MS Exchange, Lotus, Office 365, Google Calendar and other systems
Digital Signage Media players
Windows, Android and Linux based, designed from the scratch for 24h/365 playback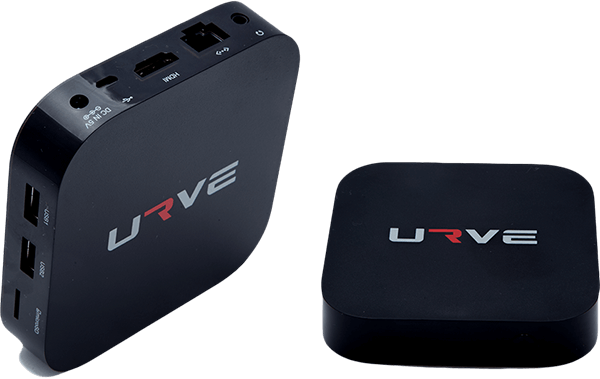 H.264 Stream Server
Capture HDMI signal and play it all over the network with URVE. It's HDCP compatible!Przechwyć sygnał HDMI i odtwarzaj go po drugiej stronie kabla Ethernet dzięki URVE. Jest kompatybilny z HDCP!
Presentation kit
Make perfect sales presentations with LOBO, Player, Beautiful content, with WiFi Server. It sells itself.
They trusted us
More than 10 years in Digital Signage sector and more than 600 happy URVE customers, here are some of them.
Our team
We are experienced team of programmers, artists and constructors.
We manufacture hardware and tailored software and we have hundreds of partners and customers.
We support them across all the European countries in URVE deployments.